Kokomo Set
00028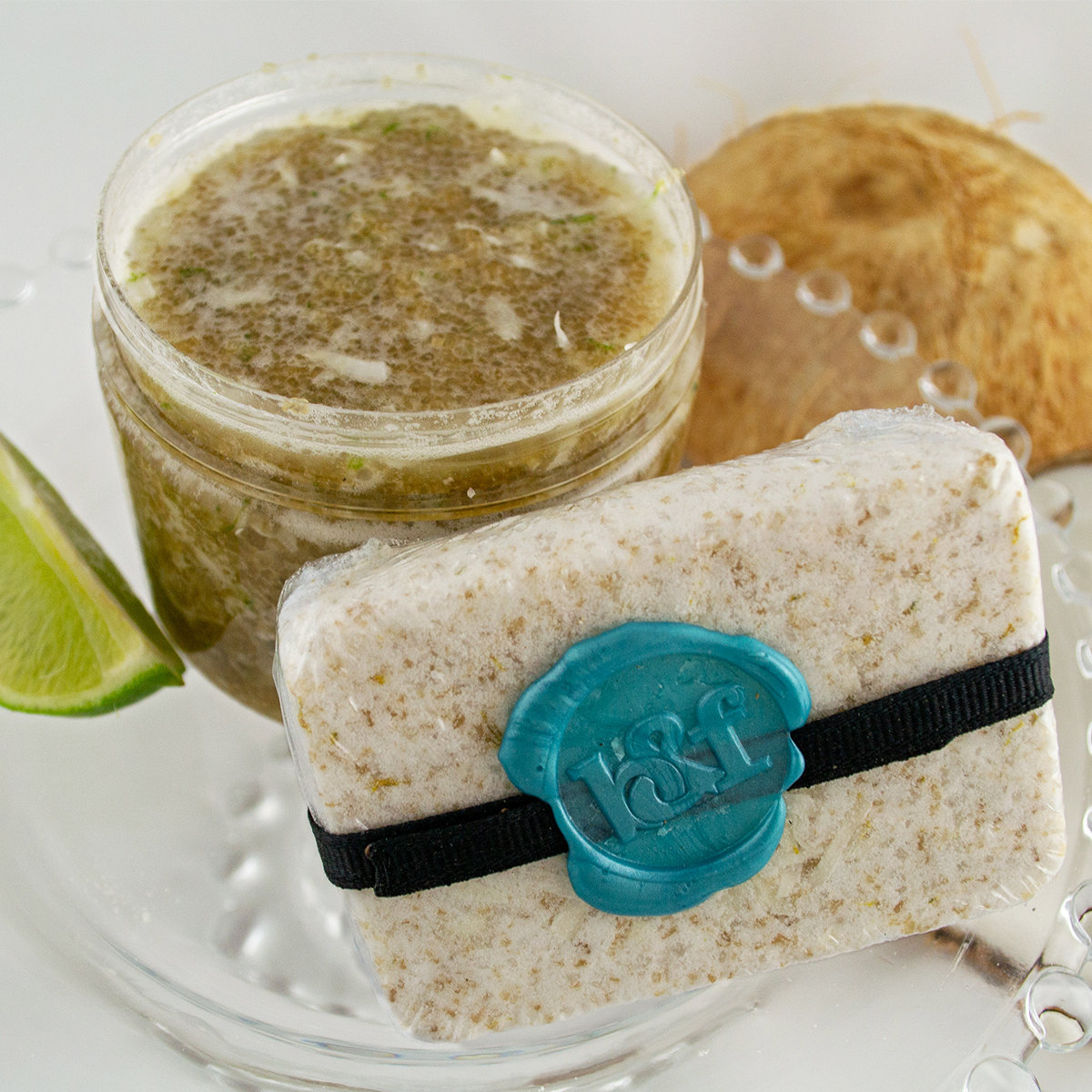 This set contains Kokomo Fizz Bar and Kokomo Scrub. Your laying on a beach towel soaking up the sun with the sweet scent of coconut wafting over you with hints of tart lime. Oops, you open your eyes to realize you are not on the beach but in your tub soaking in your Fizz Bar with a tropical drink and soft Caribbean music. This Set may moisturize and rebuild your skin after a day of hard work or play.
Generalized Statement:
All of our products pack moisture into your body like a tsunami hitting a desert! Rehydrate your pores & keep them clean with the exfoliating properties of our locally grown ingredients. Doesn't hurt that they smell terrific while putting in some of the work for you.
Product Details:
1 Fizz Bar, 4.5 av. oz.
1 Scrub, 8.5 av. oz.
Best suited for dry to combination skin types.
No artificial preservatives, coloring, or fragrances. All products are preserved, colored & scented with plant-based materials & essential oils.
All products are handmade in small batches, as to ensure freshness, due to this there is a 7 day wait period after ordering to ship.
Instruction:
Place your Fizz Bar in a warm bath. Rub on a liberal amount of scrub & leave on for 10 minutes. Refer to product panel after purchase for more detailed instruction.
Fizz Bar Ingredients: BAKING SODA, CITRIC ACID, SUGAR, ARROWROOT, SEA SALT, COCONUT OIL, AVOCADO OIL, COCONUT, LIME PEEL, LIME ESSENTIAL OIL
Scrub Ingredients: SEA SALT, COCONUT OIL, AVOCADO OIL, COCONUT, LIME PEEL, LIME ESSENTIAL OIL
Warnings:
Do NOT consume. Do NOT use if you have any open wounds. Contains nuts & witch hazel. Do NOT use scrubs on sensitive areas. Check with your doctor or healthcare provider before using this product if you have any health issues.